Creating Replica Q400 Hardware That works in the Sim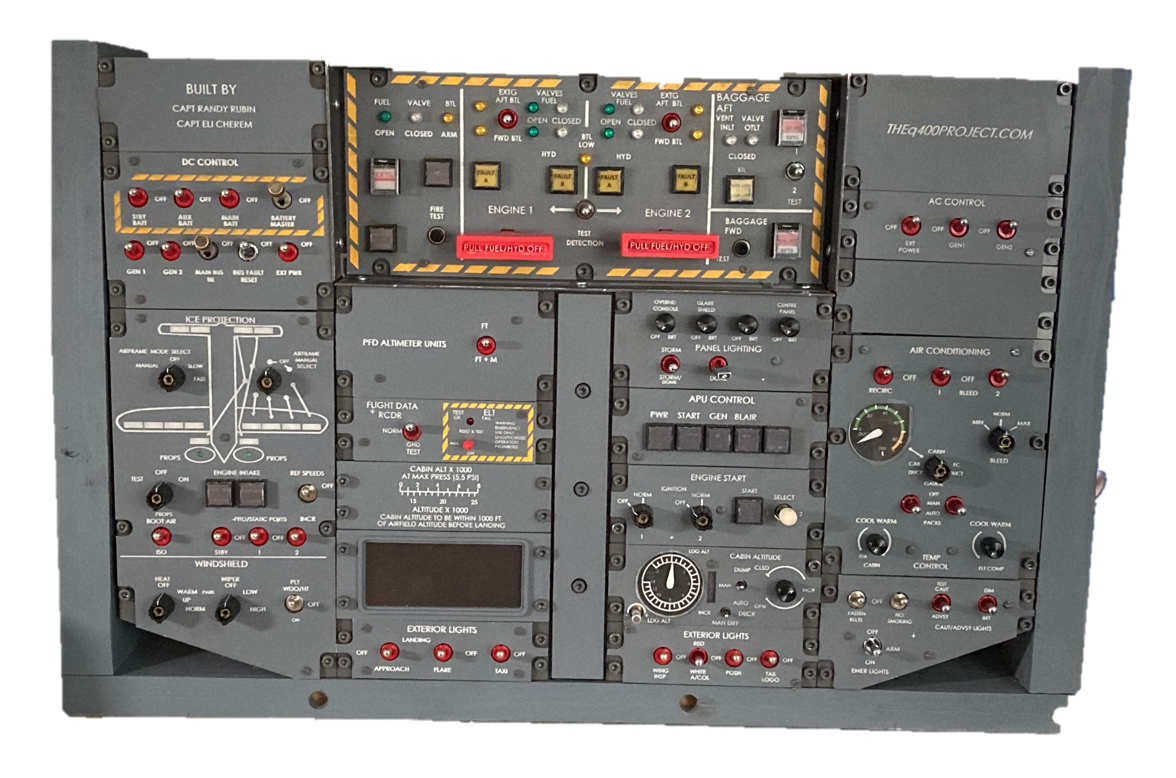 Hi everyone.
About 6 months back I wrote a lengthy post on Vatsim looking for a coder to work with me to make highly accurate aircraft panels.
A few people answered the call and six months later I am happy to report that we have completed a phase 1 prototype of the MJC Q400 overhead panel. (pictured above)
Aside from the highly detailed and accurate panels, every light, button, switch, and gauge works exactly as it does in the sim.
This work has been so successful, my partner Randy and I are ready to take it to the next level and we are looking for some other individuals to join our team.
Our ultimate goal is to make full size cockpits of the Q400 (Dash 8).
I am a mechanical engineer and Randy is a highly skilled coder.
Our immediate needs are to find someone who can take our circuitry from breadboards and wires to PCBs.

If you have such a skill and are interested in joining our project please get in touch.
Additionally, there may be other people out there that can help us. Naturally, all members of the team will be able to receive aircraft panels including an overhead panel, forward panel, glare shield, FMS, Center console, and throttle quadrant.
If you have skills that you think will be valuable to us please get in touch. Needed skills include but are not limited to:
Project Management – (experience taking projects from prototype to market ready)
Marketing (including web design and social media management)
Legal
The MJC Q400 is the ideal airplane for this project because the developers have put huge amounts of detail in the airplane. Every light, switch, and system have variables that can be accessed via coding hardware. We intend to do that.
Our goal is to eliminate the use of the mouse and keyboard during flight simulation while keeping all of the functionality of the airplane. That means that there are no switches, buttons or systems that don't work in the sim.
Fly Safe Everyone,
Eli
See more details on our project website www.theq400project.com
TLDR
We need someone with PCB skills to join our team. If that's you and you would like to be part of this project get in touch.