Majestic Software TRAINING Edition for Prepar3D v4.5 and V5.2 - RELEASED!!!

We have officially released the long anticipated Majestic Software TRAINING Edition. All of our Vendors should by now have the product for sale, if not, it should be momentarily.
FEATURES SPECIFIC TO TRAINING EDITION:
+FLIGHT CONTROLS DISCONNECTED SIMULATION
The flight controls can be disconnected and operated independently in the event of a malfunctioning flight controls. The flight controls system will account for the pilot flying position (based upon the pilot head position in the Virtual Cockpit, or the type of the main panel in the 2D cockpit).
+EXTENDED JOYSTICK COCKPIT HARDWARE INTERFACE
The Extended joystick cockpit hardware interface allows for linking every cockpit control to a joystick compatible hardware
+FMS RAIM SIMULATION
FMS will provide the RAIM prediction, and simulate the changing GPS accuracy accordingly
+CUSTOM FLIGHT DATA RECORDER
The Flight Data Recorder is a 2D panel, which can be used to record and visually reproduce a flight, such allowing for the classroom demonstration or analysis of the particular situations in the aircraft operation.
+SINGLE CUE/WING TYPE FLIGHT DIRECTOR
An option for the single cue/wing type flight director
+SEPARATE LEFT AND RIGHT SIDE 2D POPUPS
Training and Cockpit editions include separate pop-ups for each EFIS screen (left and right) as well as each ARCDU and MCDU (FMS)
+SURFACE SLOPES SUPPORT
The surface normals (surface angle) of Prepar3D are integrated into the Q400 FDE, allowing for the correct visuals and physics when operating on addon runways with a slope.
+TRUE GLASS PRECIPITATION LIBRARY INTEGRATION (optional)
The TFDi Design TrueGlass (optional) provides the precipitation visuals on cockpit windows
All support questions are handled via the Official Majestic Software forum.
We would like to thank everyone for their patience and continued support.

FLIGHT CONTROL INTERFACE

HYDRAULIC SYSTEM STATION

POWERPLANT INTERFACE

FDR INTERFACE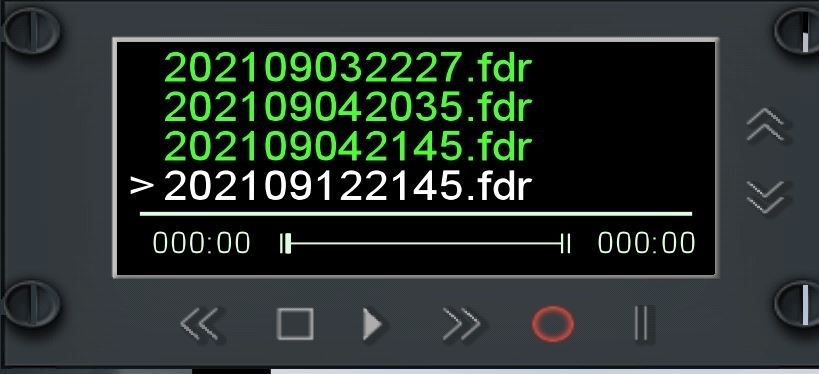 All the best from the MJC Team:-